Just to put the record straight I am named 'Grandma Noddy' because I like

wearing red shoes like "Noddy" (according to my grandchildren), not because

I can't keep my head still!!!!

Tommy is called "Grandpa Baldy" which needs no explanation!
I can be contacted at: gylettie@aol.com or grandmanoddy@aol.com
Also catch grandson Nick Baines on www.lostinthelarder.com
A website dedicated to Tom on www.forevermissed.com/tommy-lee
Tracy Francine Baines on www.tracybaines.co.uk
Dianne now has her own website on holistic therapies: www.gyletties.co.uk
This is the email from Garry to us all
JAN THOMPSON

(AUNTIE JAN)

When we arrived home today Monday 9th April we heard the sad news that Jan has passed away on Tuesday 3rd April 2007.

She travelled from Doncaster to celebrate our Anniversary with us on Friday although she wasn't feeling in the best of health and apparently was feeling worse on the Saturday and decided to drive back to Doncaster, and after arriving home didn't get any better and sadly never recovered.

Auntie Jan was married to Eva Skudder's cousin Joe and so she was always part of the Skudder family and was at all of their many family celebrations and then became part of our family. She used to bring numerous tins full of fairy cakes decorated with smarties, jelly tots etc. to Andrew and Taryn's many parties at their home.

We shall all miss Auntie Jan at the family gatherings with her interest in what you were doing and listening to her many stories.

She was a great character. I am sure she is making her mark already wherever she is.

If you would like to read the Eulogy to Jan (which describes her beautifully) written and delivered by her nephew Clive

click on Aunty Jan

Thanks to our three daughters and their families Tom and I had a wonderful evening at the Humberston Country Club on Friday the 30th March 2007 and it was great to see all the family and friends who over the years we don't see as often as we would like.

On the following day we left for Spain staying at Neil and Tracy's villa arriving back home today Monday 9th April at 3 am.

We would like to thank everyone for the many wonderful cards and the presents (although I said no presents required on the invitation)
and as soon as I can get back in the swing I will be thanking you all.
GOLDEN WEDDING
Tom and I will be celebrating our Golden Wedding Anniversary on the 30th March 2007 and it's been quite a journey, plenty of ups and down but we're still here and feel very luck and thankful too.

As I always say some folk don't get the opportunity to reach 50 years through no fault of their own.

We have three wonderful girls and they together with their families have made us truly happy.

MEXICO
Nick and Emma are in Mexico for three months and they are having a great time.

Here a few photos he has sent me.
Glad you are both having a good time. See you when you get back.

Canada
John Evans has emailed the following photos to me and you can see from them that

we in certain parts of England had a drop of snow compared to them.

Today (Saturday 20th January 2007) is the Wedding Day in Perth, Australia of Justin and Tiffany (Skudder)

We wish them a Wonderfully Happy Day and I'm sure the icing on the cake is that her Grandmother Eva made the long journey from England to be there with them today.
"To Love and be Loved is the Greatest Happiness of Existence"

Frank Walster

Frank passed away on Friday 12th January 2007.
"Memories"
Our thoughts go out to Mary and her family at this sad time.

Trip To Australia

Andrew has left for Australia today (Wednesday 10th January) for three weeks.

He has taken his mother, Eva, 80 years young to make sure she is there for her Granddaughter Tiffany's Marriage to Justin and celebrate her eldest son John's 60th birthday on the 28th January 2007.

She will also be meeting her Australian Great Grandchildren Keeley and Will for the first time, and I believe more are on the way.
1st Photo - back Chris, Tiffany, front, Dave, Eva, Mag

3rd - Will, Jasmine, Justin, Keeley

4th - David, Andrew - 'We're A Couple of Swells'

5th - Eva, Andy, Mag, Dave, Chris

Her son David and daughter-in-law Margaret are also making the trip with Andrew and Eva.

Congratulations, love and best wishes for all your celebrations from all of us in Dear Old England.

Kerry & Paul Cade

Congratulations to you both on the birth of your daughter,
on the 26th November 2006

and also congratulations to brand new Grandparents

Dave & Maggie Skudder.

Incidentally this new baby girl was born on my Granddaughter

Neilé's 17th Birthday.

Michael & May (nee Evans) Overend
Celebrated their Ruby Wedding 12th October with their friends and family.

Their daughter Michelle organised it all as a surprise for her Mum and Dad and

they didn't suspect a thing.

Well done Michelle!

Congratulations and Good Luck to them both.

Kristina

Krissie on receiving her Degree.

Congratulations and Well Done Kris,

it's been a long hard road but you made it.

We're Proud of You.

Eva Skudder

Eva is celebrating her 80th Birthday today 7th September 2006.
We wish her lots of love and a Very Happy Birthday.

Debbie (Evans ) Drury

I have just received an email from Joe telling me that Debbie was

rushed into hospital on Saturday and then moved on to Hull Royal

and had an operation on her spinal cord to remove a disc. She will

probably be in hospital for another 10 days at least. We send her

all our love and wish her a full and speedy recovery.

Debbie is home now and her condition is more serious than first

thought and it is going to be a long and unpleasant recovery for

her. She, Joe and the kids need all our love to

get them through all this.

On Saturday the 15th July 2006 I celebrated my 70th Birthday.

Dianne organised it all and it was held at the home of Taryn and Andy.

Tracy, Neil, Nick and Neilé turned up as a surprise.

I didn't expect them as Neil and Tracy haven't had a minute

to spare for weeks now with Neil travelling worldwide and

Tracy moving house.

It was a wonderful evening and below are a few of the

photographs taken. I had many of my 29 cousins and

families there and it was lovely to see them.
I'm very lucky, and I know it. Tom & I have got three fantastic

daughters together with their husbands, Andy, Neil and Nick

(in alphabetical order!) and our wonderful grandchildren.

Roxie now 16 celebrated her 'Prom' last night Friday 14th July.
Roxie Roxie & Friends
Neilé is now 16 and she and all her school friends celebrated

their 'Prom' last week.

Neilé and Friends 'Off To The Prom'
Grandson Nick has been courting his girlfriend Emma for quite

some time now and he is missing her very much at the moment

because she is on a trip to India (which she has been planning

and saving up for for quite some time now - planned before

she met Nick). So we are all hoping she has a wonderful time

and will be back with Nick again soon.

Nick and Emma

Tom & I have been on a Wonderful Holiday from the

5th June 2006 (A Christmas Present from Taryn & Andrew

given to us last Christmas Day).
We started off in Los Angeles and stayed at The Beverley Hilton Hotel a

short walk from Rodeo Drive and then flew to Honolulu and boarded '

The Pride Of America' for a cruise around the Hawaiian Islands and then

on to San Francisco where we stayed at The Sheraton Hotel a short walk

to the waterfront and Fisherman's Wharf. We had a Fabulous Time and

we both know how lucky we are to have such wonderful daughters and

their families. Life is Sweet.

LIFE IS NOT MEASURED BY THE NUMBER OF BREATHS WE TAKE,

BUT BY THE MOMENTS THAT TAKE OUR BREATH AWAY!

Our kids continue to take our breath away!

Latest News - Hot off the Press - Hear Ye! Hear Ye!
Has that got your attention?
Just to let you know that Talia Gylettie - also known as 'The Ace One'

(must be Auntie Di brainwashing her) has landed a major role in her

school's production of The Wizard of Oz - looking forward to those

publicity photo's Talia!

Is there no end to this girl's talents? No there certainly isn't!

Modelling for Roberto Cavalli aside, she works hard at her school

studies, plays guitar, swims and most magnificent of all, manages to

keep her mother and father on track. Without her sage advice where

would they be - destitute and on the street I can tell you and a burden

to the State.

Well, 'The Ace One', next stop 10 Downing Street for you!


11th October 1922 - 21st September 2005

It is with much sadness that I announce the news of Tom's death

today Wednesday 21st September 2005. He celebrated his Diamond

Wedding with Eva, his six sons and their families on the 1st September

and Eva's 79th Birthday on the 7th September.

He will be much missed.

A True Gentleman
___________________________________________________________
Announcing Tom & Eva Skudder's 60th (Diamond) Wedding Anniversary

on the1st September 2005 and they are having a Family & Friends

Celebration on the 2nd September 2005.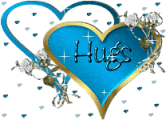 Tom & Eva at Tom's 80th Birthday Party

They have six sons of which the youngest (Andrew) is our son-in-law

(married to our daughter Taryn). They have lots of grandchildren and

quite a few great grandchildren, so they have done their bit for

Good Old England!

Tom & I will be celebrating with them on the 2nd September and

we wish them a Wonderful Day and much love and happiness.

Tom & Eva with their six sons and daughters-in-law
Their eldest son John and his wife Chris arrived

as a surprise from Australia to join in the Celebrations with their Mum

and Dad.

BC Games - Darts

Kathy has just got back from The BC Games and she has got a

Gold Medal for the Ladies Doubles, Silver in the Team Games

and Bronze in Mixed Doubles.

Didn't She Do Well?

Just received an email from John (Evans) in Canada informing me of his daughter

Rhonda's marriage and he has sent me some photo's.
How's that John?
____________________________________________________________________

Emily Austin - 9 years old. Granddaughter of John and Wendy Evans.

She has a sister Lillian Mai and lives in Canada.

Congratulations to Steve Skudder and Jan Walster who are getting married Friday

the 12th August 2005.

Also many Congratulations to Wanda (Evans) and Roy Langley who are celebrating

their 40th (Ruby) Wedding Anniversary on Friday the 12th August 2005.
Also my cousin May (Evans) and her husband Michael Overend became

Great-Grandparents on the 4th July 2005. Their eldest grand-daughter

gave birth to a daughter Louise Victoria. Congratulations to you all.

Kathie (Victory) Eames is on her way to the B.C. Summer Games - Good

Luck Kathy and have a fantastic time.

Congratulations to Kerry Skudder and Paul Cade who

will be married on this Saturday the 16th June 2005. Have a Wonderful Day.

Photo's later!
It is now September 2005 and I have just got the photo's from

Kerry whilst we were celebrating her Granddad and Grandma's

(Tom & Eva) Diamond Wedding Anniversary on Friday.

Hello to Rab Hanley and his family up in Scotland. I have just received an

email from him he had come across my website and had enjoyed looking

at the photo's of his relatives Aunt May & Uncle John Evans, Marie &

Bill Hanley. Hope to hear from him again soon.

Check out - News From Scotland

We have just got back from holiday, Tom & I, John (brother) and Roxy (granddaughter)

spent with Neil, Tracy and Neilé (grandaughter.)

John managed to bite his back whilst asleep.

Photo for proof.
Any guesses on how he did it?
Neilé and Roxy cleaned out the pool and spent most of their time in

it afterwards.

Tom cooked breakfast and evening meal most days and in his spare time

did some carpentry.

John was on gardening and hosing duties.

I was on my knees scrubbing and polishing tiled floors. Neil says he's

been wanting to get me on my knees for years. No photo.

(click on Birthdays to open up the list)

Birthdays

March

| | |
| --- | --- |
| | 3rd Kath Furneaux |
| | 4th Taryn Lee-Skudder |
| | 5th Amanda Spence |
| | 6th Karl White |
| | 7th Hannah Franklin |
| | 12th Angus Gloag + Julie Howson-Evans |
| | 13th Alfreda Evans + Phillip Evans + Sharon (Helgeson) Kendall |
| | 14th Darren Drury |
| | 18th Michael Woodhouse |
| | 18th Would have been Gran's birthday |
| | 23rd Cavell Shepherd + Josh Skudder |
| | 28th Hailey Weir |

April

| | |
| --- | --- |
| | 6th Tiffany Skudder |
| | 9th John Meadows Jnr |
| | 10th Lee Wright |
| | 13th Deborah May |
| | 14th Kerry Skelton |
| | 16th Lilly Jensen + Lynn Fukes |
| | 20th Rae (Talli Halliday) Bancroft |
| | 22nd Louise Kendall-Gott |
| | 24th Evan Alfred Jensen |
| | 25th Nick Lee Smith |
| | 27th Paul Skudder + Megan Hawes |
| | 29th Gemma England |

May

| | |
| --- | --- |
| | 5th Conway Treloar |
| | 8th Would have been Grandad's Birthday |
| | 13th Eva Broughton |
| | 18th Maggie Skudder |
| | 21st Fynn William Treloar |
| | 24th May Evans-Overend |
| | 26th Olivia Lee-Smith |
| | 27th Lauren Wright |
| | 31st David Jensen |

June

| | |
| --- | --- |
| | 2nd Victoria Eames |
| | 4th Yasmin Jensen |
| | 5th John Evans |
| | 10th Kelly England |
| | 12th Would have been Uncle Tom's |
| | 17th Tayné Evans |
| | 19th Daniel Franklin |
| | 23rd Roy Langley |
| | 27th Kerry Victory-Faulkner + Kim Victory-Dowling |
| | 30th Would have been Wayne Drury's |

July

| | |
| --- | --- |
| | 1st Nick Furneaux |
| | 3rd Michelle Overend |
| | 6th Janet Evans |
| | 9th Would have been Aunt Sylv's |
| | 10th Andrew Skudder |
| | 11th John Meadows + Kurt Overend |
| | 15th Joan Lee + John Evans (Canada) |
| | 16th Max Thurston Treloar + Clarice Clark |
| | 18th Lindsay Evans Snr |
| | 19th John Kendall |
| | 20th Krissie Meadows-Newson |
| | 21st Would have been Uncle Bill Smith's |
| | 24th Charlie Bradley |
| | 28th Joshua Drury |
| | 31st Talia Lee-Skudder |

August

| | |
| --- | --- |
| | 7th Lindsay Evans Jnr + Olivia Hawes |
| | 8th Michael Overend |
| | 11th Leonard Eames |
| | 14th David Skudder + Peter Skudder + Katie Skudder |
| | 25th Would have been Jean Eva Evans-Freer's |
| | 25th Don Shepherd + Emma Leddie (NZ) + James Spence |
| | 26th Chris Skudder + Emma-Leigh Drury |

September

| | |
| --- | --- |
| | 3rd Tracy Eames Pritchard |
| | 5th Debra Evans-Drury + Would have been Peter Kendall's |
| | 7th Ant (Special) Baines + Eva Skudder |
| | 12th Gillian Wilson-Wright |
| | 13th Alan 'Bilko' Court |
| | 26th Simon Skudder |
| | 30th Neil Faulkner |

October

| | |
| --- | --- |
| | 1st Phillip England |
| | 2nd Catherine Wright-Evans |
| | 3rd Dawn England + Natalie Smith |
| | 4th Hilary (Faulkner) Jensen |
| | 7th Would have been Little Granddad James Dawkins Farman's |
| | 9th Samantha Evans |
| | 11th Would have been Tom Skudder 's |
| | 14th Kathy Victory-Eames (Canada) |
| | 23rd Bradley White + Mason England + Would have been Aunt Marieam's |
| | 26th Thomas Andrew Lee-Skudder |
| | 27th Joanne Shepherd-Bradley |
| | 30th Shawn Pritchard |
| | 31st Roxanne Woodhouse |

November

| | |
| --- | --- |
| | 1st Tom Victory |
| | 3rd Kelly Skudder |
| | 6th Helen Taylor |
| | 6th Would have been Roland Broughton's |
| | 7th Scott Langley |
| | 12th Would have been John Freer's |
| | 14th Ruby Joan Lee-Smith |
| | 16th Joanne Victory-Franklin |
| | 19th Would have been Charles Morris's |
| | 22nd Margaret Evans-Skelton |
| | 23rd Taylor Victory-Dowling |
| | 25th Donna Shepherd-Thompson |
| | 26th Neilé Danielle Baines |
| | 30th Paul Newson + Matthew Skudder |

December

| | |
| --- | --- |
| | 7th Karl Overend |
| | 9th Allyson Jensen-Treloar + Jordyn Pritchard |
| | 10th Would have been Ernest Lee's |
| | 11th Would have been Cavell Evans-Morris's |
| | 13th Oliver Victory-Dowling |
| | 16th Steven Drury |
| | 20th Luanne Woodhouse |
| | 21st Sharon Meadows-Leddie (NZ) |
| | 24th Rachel White + Vivienne Jensen |
| | 30th Gareth Evans + Darren Eames (Canada) |
| | 31st Gylettie Evans-May |

January

| | |
| --- | --- |
| | 1st Simon Evans |
| | 4th Gill Skudder |
| | 5th Would have been uncle Jim's |
| | 5th Steve Skudder |
| | 6th Sheran Frow |
| | 7th Nick Lee Baines |
| | 8th Evie Grace Langley + Charlotte Bowman |
| | 16th Stewart Evans + Susan Evans + Joanne Skudder + Anthony Hawes |
| | 16th Simon Spence |
| | 24th Ray Evans |
| | 27th Pat Bowring |
| | 28th Reece Thompson + John Skudder (Oz) |
| | 29th Would have been Jim Meadows's (my Dad) & Ena Lee [my mother-in-law] |
| | 30th Tracy Francine Lee Baines |
| | 31st Kerry Skudder |

February

| | |
| --- | --- |
| | 12th Dianne Lee-Smith |
| | 14th Would have been Gylettie Evans-Meadows's (my Mum) |
| | 15th Arty Westerman + Morgan Pritchard |
| | 16th June Skudder |
| | 18th Marie Victory-Smith |
| | 19th Would have been Uncle Alf's |
| | 23rd Neil Baines |
| | 26th Thomas Victory-Faulkner |
| | 27th Charmaine Morris |
| | 28th Tommy Lee + Michael Gott |

If anybody's birthday is not here it may be because I haven't

been given the information!!
Babies

Evie Grace

| | |
| --- | --- |
| | Granddaughter for cousins Wanda (Evans) and |
| | Roy Langley - born 8th January 2005 - 9lbs 90z |
| | |

George James

| | |
| --- | --- |
| | Grandson for cousins Sue (Evans) and Graham Smith |
| | born on the 29th December 2004 |
| | |

Fynn William Treloar

| | |
| --- | --- |
| | Grandson for cousin Alfreda Evans, son for Allyson (Jensen) |
| | and Conway Treloar of Cornwall, brother for Lilly and Max |
| | |
Ruby Joan

| | |
| --- | --- |
| | Granddaughter for Tommy and I, daughter for |
| | Dianne (Lee) and Nick Smith born on the |
| | 14th November 2004, sister for Olivia, Luanne |
| | and Roxanne |
| | |

Weddings
Nicholas & Kathleen Fernaux

| | |
| --- | --- |
| | Married Saturday 30th October 2004 (About time too) |
| | |

Anthony & Amanda Baines

| | |
| --- | --- |
| | Married Sunday 26th September 2004 at The Mackworth |
| | Hotel, Derby |
| | |

Dianne & Nicholas Lee-Smith

| | |
| --- | --- |
| | Married Saturday 7th August 2004 |
| | |
Conway & Allyson Treloar

| | |
| --- | --- |
| | Married -- August 2004 |
| | |
Party held on Thursday 30th December 2004

Tommy 4 and Olivia 3½ dressed and all ready for their Nativity Play

on Tuesday 14th December 2004 in St. James Church, Grimsby.

They are both pupils at St. James School.

They did a great job, sang their hearts out and Tommy had a few

words to say on his own and he boomed them out so we could hear

towards the back of the Church.

Grandson Nick is once again in Austria - Snowboarding and Ski-ing

and will be there for six months. Have a wonderful time Nick and

here's wishing you and your friends a Wonderful and Exciting

Christmas.

Lots of Love from Grandma Noddy and Grandpa Baldy.

Keeley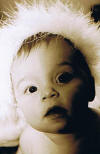 Daughter of Tiffany & Justin - Perth, Australia

Happy Christmas to the three of you.
Announcement.........



Latest photo of Ruby

Here's her first picture taken today Wednesday 17th November 2004,

Dianne and baby came home today.

Dianne had a baby girl (Ruby Joan) at five minutes past one this morning

(Sunday 14th November 2004). Great news for Nick,

Olivia, Roxanne, Luanne and all of us.

Congratulations!

Wedding News......


Tom & I attended the wedding of our friends Nick & Kath Furneaux

today Saturday the 30th October 2004. They both looked wonderful

and very happy. Steve Skudder was best man (Steve can been seen

on 'Blast From The Past' in his best dress). It was also great to see

Uncle Arty (who is also on blast from the past). Wishing them lots

of love and happiness.

I forgot to take my camera so will have to wait for photographs.

There was plenty of cameras flashing so I'm sure I can come up with some.

at The Mackworth Hotel, Derby
It was a beautiful day.

They definitely have a wonderful future in front of them because they

are very much in love and have waited a very long time to find each other.

They deserve a wonderful life.

Lots of Love and Happiness to your both.

Tracy gave a lovely reading of a poem she had written for them and you

can read it by clicking here.

Were married on the 7th August 2004 and here are a few of the photographs.
1. Nick and Di signing up 2. Nick Di and Olivia cutting up

3. Di somewhere tropical 4. Di and her 3 girls

At last I have some photo's of Conway and Allyson's August 2004 Wedding.
Wishing a long, prosperous and happy life to you all.

News from Cornwall.......
Here are three of Alfreda's grandchildren -
Lilly, Max and baby Fynn William
Alfreda has spent time with them all and was there when

the new baby was born and we would all like to send our

Congratulations and Love to them.

Alfreda travelled back to Cornwall for the marriage of Allyson

and Conway in August 2004 photo's above.

News from Canada........
Well done Kathy on your success with darts in the B.C. Summer Games -

3 Golds

1 Silver
and all the best when you compete in November.

Well done again Kathy with your Softball Coaching, 22 years on the

Executive at Cloverdale and still coaching. (I found out about Kathy

being voted Volunteer of the Year whilst browsing Kathy Eames and

Cloverdale on www.Google.com)

Welcome to William John Skudder born at 2.10 pm weighing in

at 8lb 20z on I think 30th March 2004 to Andrew and Becca in

Australia. Congratulations and lots of love to the three of you.

Well here we are in 2004. After an enjoyable Christmas we

were on our way to Florida flying on the 27th December 2003.

The party included Tommy and I - Taryn, Andrew, Talia,

Tom - Dianne, Nick, Roxanne and Olivia.

Tracy, Neil & Neile` flew to their villa in Spain on the

27th December also.

Nick has been in Austria since before Christmas and will be

away for six months Snowboarding and generally having a

wonderful education at the University of Life, Lu was busy

with college and working especially over Christmas.
Well that's about all for now I came back from Florida with a

very bad cold which has slowed me up quite a bit and I am only

just feeling like catching up with my website. It's the cold that

just about everyone has been suffering from during the past

few weeks. Where are the germs coming from? Outer Space!!!!!

Latest News from Perth, Australia, newly born Keeley daughter

of Tiffany and Justin, first grandchild for John and Chris Skudder,

another Great Grandchild for Tom and Eva Skudder (I don't know

how many grandchildren and Great grandchildren Tom & Eva have

got now but I think Skudder means Rabbit in old English language!)

and first Great Grandchild for Peter and Cynth Borrell - well done kids -

lots of love and best wishes from Grandma Noddy and all her family.
Whilst we are in Australia here's a photo of Andrew and

Rebecca on their Wedding Day last Christmas time 2002 when Andrew,

Taryn, Talia and Tom went to Australia for the wedding and Talia was

very proud to be a bridesmaid. Also Steve, Christopher, Kelly, Katie

and Andrew's brother Simon went to Australia for the wedding and

had a great holiday too.
The first photo is Andrew and his bride Rebecca

The second shows Talia the bridesmaid on the left and Tiffany

on the right with brother Andrew
____________________________________________________________________
Anthony and Amanda
September 26th 2004
You've found that someone special in life,
A precious, a beautiful thing
Someone with whom you can open your mind,
and your soul
Someone who makes your heart sing.
Someone to share all the laughter
Someone to dry all the tears
Someone to be there ever after
Someone to love through the years.
And because of the love you have found -
And you share,
We are gathered here today,
To wish you all the good things in life,
To help you on your way.
May happiness weave into all of your days
Good health and abundance too
May you find peace and love in thousands of ways.
May your problems be small and few.
May your hearts be filled with joy from the start,
As you step into this life anew
And your dreams - be they never ending
We hope that they all come true
May you cherish each other when times are hard
Be tender - and thoughtful - and kind.
Be there to support and strengthen each other,
Because that is the moment you'll find,
That love makes the light shine into our lives
It uplifts, it eases the pain.
It comforts, it soothes, it heals and it warms,
Makes life feel worth living again.
On this twenty sixth day of September
When you marry, and two become one
The melody and harmony blended together
You finally become just one song
The day when we celebrate two people in love
No happier day to recall
For you both found that someone special in life
The greatest gift of all.
by Tracy Francine Baines
JANICE BRIDGET THOMPSON
Friday 13th April 2007
Shy, gentle, retiring, hesitant, quiet, demure, a wall flower – Yes, none of these adjectives can be used to describe "Aunty Jan" as she was universally known.
Aunty Jan was a very sociable person – she seemed to know everybody and everybody knew her. But not everybody got Aunty Jan straight away – I didn't! She could intimidate and appear downright rude, which is why I wanted to say these few words today, to try and give a true flavour of Jan. There's just not enough time to do her full justice, but I'll do my best.
I first met Jan in 1973. She was out with Joe at Wilsic Hall Hotel and I was out with my new girlfriend, her niece, Wendy. She took one look at me and sized me up straight away as a weedy ne'er do well and definitely not good enough for her niece. And she made it plain that's what she thought. And that was it. We didn't see or hear from her for 10 years. Then, one day Wendy came home saying she's bumped into Jan in town. I said tell her to come for tea. That was just before our first child Louise was born. Jan duly came for tea. Nothing was mentioned about the missing 10 years, and I don't think Jan or Joe, when he was alive, ever missed another of our family do's from then on.
She was firmly back in the fold. She never came empty handed. Her car boot was ever overflowing with cakes and buns, decorated with Smarties, Jelly Tots and Dolly Mixtures, arranged in bizarre patterns in the icing. Who on Earth she thought could possible consume the vast quantity of buns she would bring on each visit I will never know. Trifles always came overflowing their bowls, often much of them left in the bottom of her car boot. These buns went to all St. Wilfred's School Fayres and woe betide anyone who sold them cheaply.
Jan loved a party and held court at many of ours, always happy to talk to anyone and regail them with stories of Doncaster past. And at Christmas she would sing along with the best of us, usually leading the singing.
When Joe died in 1993 there was a gap in Jan's heart and her life. And just at that time, Louise mentioned St. Wilfrid's School, Branton, wanted someone to talk to the children in her class about the war years. Jan volunteered, loving nothing better than talking about the old days. That was for just one day in 1994. From that day on she has gone to St. Wilfrid's School every Thursday right up to the week before she died. The kids at St. Wilfrid's got Aunty Jan even though she could be quite scary – the kids knew she was packed full of love.
She loved being with the children and in the early days took skipping ropes to get the children outside skipping. She wrote books of skipping chants, selling them to raise money for school funds and charities. She even had the Daily Mail come to school to do an article on her and her skipping chants. Many people wrote to her about them and she then kept up regular correspondence with them.
She just had so many friends who she kept in touch with. Such good neighbours, like Grant, Harry and Heather, who looked out for her and who she loved spending time with. Sheila who went round every Saturday faithfully along with Tony and the boys – all lifelong friends. Her sisters, Mary and Madge who she took out for dinner every Wednesday in the car, along with Pauline some weeks, going to local pubs where, if the food wasn't up to scratch or the plates went cold, Jan would be there complaining loudly while Madge and Mary wilted in embarrassment. Going out with Aunty Jan was like going out with a time bomb – you never knew when she was going to go off.
During recent years she has visited family in Cleethorpes and I'm sure she regailed them with tales of the Doncaster family and friends in the same way she regailed us with tales of Joe's cousin Eva and her family – people we have never met but through Jan felt we knew intimately – and I bet they got buns and trifles too!
She kept in touch with her nephew Geoff Dean and family and her niece Jane in Canada as well as Jack, Jan's older brother still in Canada. Jane was due here last Thursday to stay with Jan and I know Jan will be furious that she's not here to see her but I know somewhere she is watching us now, seeing if she approves of her send-off. She'll also be sad to miss Mandy and Konrad's wedding in May but I'm sure her spirit will be there. Something as banal as death couldn't keep her away.
And that's it, Jan loved people and wasn't frightened to say so and people loved her right back. She didn't talk about doing things, she got in her beloved Toyota and did them. And the only good thing about her sudden departure last week is that she never had to slow down or stop doing the things she loved doing right up to the end.
Wendy and I and our kids loved Jan and she loved us all right back just like all the rest unequivocally and she taught my kids so many different things. One was to stand up for yourself. Don't hang about, get on with it. A few years ago there was a Proms cum Battle of Britain type Concert organised at the Deaf School with the local jazz/youth orchestras playing. Wendy, the kids and I all went and took Jan with us, all decked out in Union Jack hats and flags. We had a really good sing along but as the conductor finished off and said goodnight, I whispered to Jan that we hadn't heard Jerusalem – and of course she immediately shouted out to the conductor "what about Jerusalem?!" He said that he was sorry but he hadn't got the music for Jerusalem. Jan, undaunted, said "you don't need music for Jerusalem, everyone knows it". OK said the exasperated conductor, if you want it, come up here and sing it. At which Aunty Jan marched the length of the hall through the crowd, with the conductor whispering under his breath, you know what they say; it's not over 'till the fat lady sings. And sing she did. Jan got the whole place on their feet singing as if their lives depended on it, flags and banners waving. And Jan had a personal invitation back for the next few years to each successive concert to lead the singing of Jerusalem, so successful had her spot been that night.
My kids, I hasten to add, were squirming with embarrassment, but they got it – it worked, the crowd loved her. We all loved her. We can't all be Jan but thank goodness there are a few characters about in life like Jan. Good hearted, straightforward people, who you love and they love you right back. They might not be perfect but they don't give a fig. And political correctness has no place in their lives, just good old fashioned common sense.
After this service I would like to invited you all back to our home for coffee and buns (not as good as Jan's but hopefully they would get past her stringent quality control). We have some photos from Jan's past that possibly show better than words who Jan was. Jan loved nothing better than a gathering, so I know that she would love you all come back and have a drink to Jan, even if it's only tea.
Now, to finish off, I'm afraid we can't have the fat lady this morning but I tell you she's here watching us all, so do her proud and please stand up and sing Jerusalem along with me for her, One Last Time!
Written and delivered brilliantly by Clive her nephew
© 2001 Grandma Noddy